To make this list easier to navigate, I have organized it into five sections:
Many of these sites offer detailed lesson plans, which teachers can easily adapt to the situation in which they work (online, in a classroom, or private in-person tutoring). Other sites offer authentic reading and listening materials, speaking questions and writing prompts, or multi-lesson projects oriented around practical language skills and communication tasks.
If you have a resource you think I should add to this list, tell me about it.
---
Kid-Friendly Resources for Learning English
The Internet offers a vast range of kid-friendly content for learning English. For parents wishing to engage their children with educational content, or teachers in need of supplemental materials, have a look at the sites below.
Audible: Audiobooks for Children
Listen to literary classics like Winnie-the-Pooh and contemporary bestsellers like Astrophysics for Young People in a Hurry. Audible has made their kid's collection available for free during the COVID-19 crisis.
Digital picture books with audio tracks to help young learners practice reading and listening skills simultaneously. Activities are organized around daily topics, with new lessons added weekly.
Online Games for Learning English
---
Resources for Teaching Adult Beginners
If your students find the activities above too difficult or kidsy, try these resources designed for adults with beginner / pre-intermediate English skills.
The famed British broadcasting service offers some decent resources for basic English — including grammar, pronunciation, and vocabulary. Their series on English At Work for intermediate learners is also useful (if a bit kidsy).
Duolingo: Basic English Grammar
For students needing heavy practice in basic grammar and spelling, Duolingo can be a helpful supplement to lessons. The company also offers a respectable and low-cost proficiency test for adults who need their progress certified.
Simple and short (5 minute) videos introducing American English, produced by the U.S. government. Each video lesson includes a lesson plan, script, audio-only track, pronunciation practice, and a short comprehension quiz.
---
Activities for Intermediate Learners
These are some of my favorite resources for teaching English online, and work great as supplemental material to your regular coursebook. (For coursebook recommendations, see my list of ESL books.)
Designed for adults interested in self-guided learning, a lot of the materials on LearnEnglish can be easily adapted for online tutoring and virtual classrooms. Also check out their resources for teachers and online portal for kids.
A great collection of activities for all skills and levels, including very young (Pre-A1) learners. For B1/B2 learners their 7-part audio story, Virtually Anywhere, includes worksheets, transcripts, and detailed lesson plans.
High-quality videos from New York's Office of Immigrant Affairs, complete with scripts, online exercises, and study guides which can be adapted into lesson plans. The diverse cast also allow learners to hear a variety of accents.
Detailed lesson plans oriented around short films available on Vimeo and YouTube (like the one below). Best for young adults B1 or higher, but you can also find a few lessons suitable for elementary (A1/A2) and adult professionals.
For students aged 13 and higher, this subsection of NYT's Learning Network provides detailed lesson plans with writing prompts and speaking topics, paired with recent articles from the newspaper's Arts & Culture section.
Using articles from The Guardian, each lesson comes with free worksheets tailored to 3 levels (pre-intermediate, intermediate, and advanced), including speaking prompts, vocabulary practice, and comprehension questions.

---
Writing and speaking prompts for each day of the year, oriented around a striking image. Ideal for young learners and intermediate (B1-B2) ELLs.
---
Activities for Advanced Learners
Content designed to exercise the writing and speaking skills of students who speak English as a native language can be equally engaging for upper-intermediate and advanced ELLs. Here are a few great resources to consider.
Ten lessons on how to describe and discuss works of art. Each lesson includes a lesson plan with a vocabulary list, high-resolution image files, suggested discussion topics, and activities related to narrative art and visual literacy.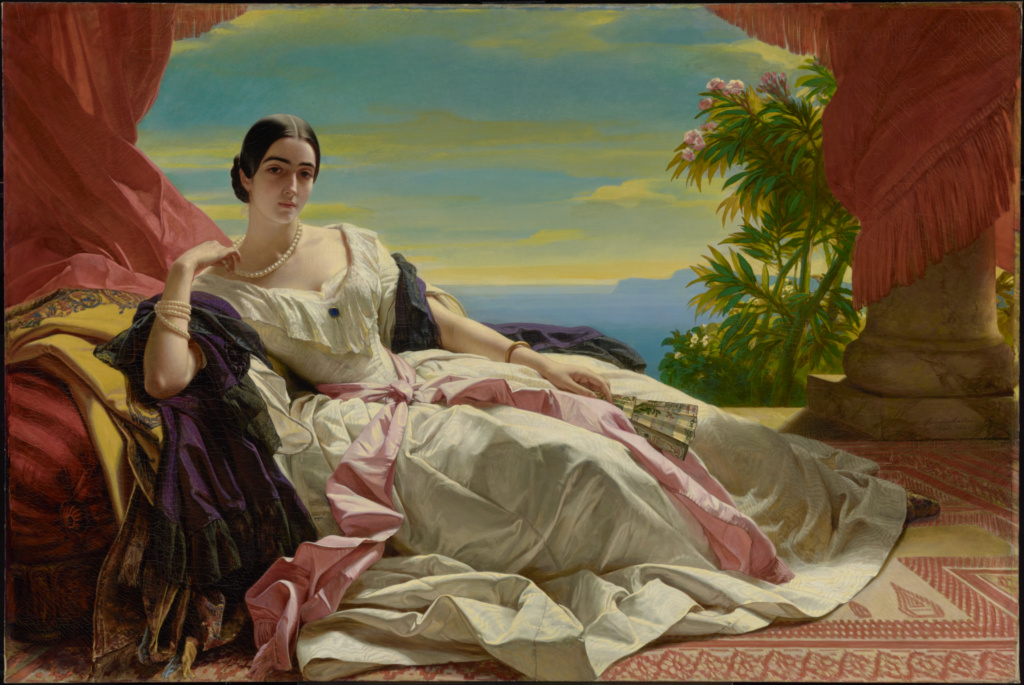 This multi-lesson project, created in collaboration with Disney, offers a fun way to simultaneously exercise students' language, math, and creative skills — and includes a detailed lesson plan.
For advanced learners with a creative streak, check out these lesson plans for teaching language topics like articulation, tone, rhythm, and narrative structure.
TED-Ed: Lessons Worth Sharing
Bringing the rhetorical style of TED to the classroom, TED-Ed offers videos on a wide range of subjects and a variety of interesting themes. Lesson materials are minimal (a few comprehension and discussion questions), however.
---
Tips & Resources for New Teachers
For instructors who are new to the realm of online teaching, have a look at these resources on how to adapt your methods to a virtual environment.
This free 20-hour online course from the University of Cambridge shares insights on how online instruction differs from the classroom environment.
Colorín Colorado: Resources for Parents & Educators
A treasure trove of well-researched and -tested tips and materials for teaching English language learners, produced by public teachers and broadcasters in the US. For parents and new teachers of young learners, check out their reading comprehension tips and guides for age-appropriate reading tasks.
There is an art to teaching a classroom of kids. (An art that I never mastered, unfortunately; if only I'd had Jennifer Gonzalez's blog to guide me!) Although CoP is aimed at grade-school teachers in the U.S., a lot of the tips and strategies it covers can be applied to an ESL classroom as well.
An impressive collection of high-quality (and completely free) lesson materials and resources for professional development. Topics include creative ways to teach grammar, techniques for teaching receptive and productive skills, and guidance on how to build a career teaching English a foreign language.
---
If you know of a resource you think I should add to this list, send me a message.